How I Built This Site: My SBI Review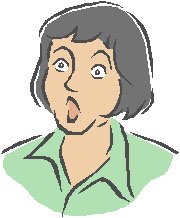 How Much?!
My jaw hit the floor when I heard how much it would cost to pay a web developer to build the steel pan (steel drum) site I was dreaming of. It was way beyond what my teacher's salary could manage.
Steel pan (steel drums) has been my passion for the past twenty years! Finding information and answers to questions about the steel pan (steel drum) can be difficult if you live outside of Trinidad and I've been asked just about every question in the book about steel pan. Because of this, I saw a need for a forum dedicated to issues relating to the subject, a place where persons from around the world could meet and share information. I thought a website would be perfect! But at the price I was quoted, it looked like my website dreams would have to go on hold.
Then I began to wonder, could I do it myself? I can surf the internet, send emails and use a word processor but that's about it! Can a technologically challenged person like me build their own website?
How I Did It
That's when I turned to the Internet for help. I spent hours and hours reading various "How to build your own Website" blogs and websites. The more I read, the more confused I got! I didn't understand much of the technical jargon used in places I visited. Then I stumbled upon an SBI review (SBI = Site Build It) from an SBI owner. Her love for it and her conviction was very convincing. She said that with the help of SBI's research tools, hosting services and guidance, I could build a website myself even with my limited skills. 
Now that got my attention!
I did a lot of research before I took the plunge. I compared SBI with other online web developers and found that SBI far exceeded the others when it came to support. I didn't need to know how to programme a computer or have any web design skills. SBI would take me step by step through the entire process.  I also learned that if for some reason I was unable to work on the site myself, I could simply get the experts at SBI to build the site for me
How It Might Help You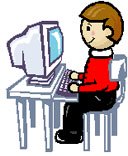 If you've ever thought about starting an online business, Site Build It could be a good choice for you. Here's why:
One Stop, Everything Included – If you're new to the Internet, you don't need to know what to buy or search high and low to learn what you need to get started. Everything to start your business is included, including the software. You bring your brain and motivation and follow the steps. It's a great way to learn and build at the same time.
Training and Friendly Support – SBI helps you with the learning curve with its 10-step action plan. You'll learn how to get traffic to your site and work to turn that traffic into income.  You'll have access to one of the friendliest, most helpful online communities in the world. This is a place where there's no such thing as a "dumb question" and people genuinely care about you and how you're doing. You can get help there with your questions and make sure you understand what you're learning. You'll also find inspiration, creative ideas and insights on running an online business there as well.
Tools – As you go, you learn that developing visitor loyalty is important. That's why SBI provides tools like an e-zine maker that reminds people of you and keeps them coming back for more. Content 2.0 creates social interaction on your site which also brings your visitors back. There are other tools to help you run your business like a form builder to help you manage sales leads and even a tool to make your site mobile-friendly. That's just a few of the tools included in the price and you don't need special skills to install them. You just pick up the tools, read the instructions and use them. There's always help and support if you need it.
Price – You might be happy to know the price for SBI hasn't changed in years and the last time it did, the price went down. Many people have compared apples to apples with what they get with Site Build It and think it's very inexpensive. One price for everything makes starting an online business a low-overhead, low-risk endeavor. Having the tools, training and support makes success more possible. 
Check It Out
Nobody should start a business without researching first and one way to do this is to read other Site Build It reviews. A word of caution, though. Some people have claimed that Site Build It is a scam, but you should read carefully. One trick being used is to write reviews complaining about a product without having actually used it. Then they recommend you buy their product and when you do, they make money. People writing that kind of SBI review haven't even tried it. Other people are biased and extremely negative for other reasons, which you might notice.
The truth is, nobody can really decide for themselves about a product until they actually try it for themselves.
Money-Back Guarantee
One of the best things about SBI is the unconditional, money-back guarantee. That means you have 90 days to try it and if you don't like it, just ask for your money back.  That takes most, if not all of the risk out of it.
To Sum It Up
If you have a hobby or a passion and would like to earn money in your spare time, I strongly recommend you look at what Solo Build It has to offer. There are probably thousands of people on the Internet right now who have the same interests as you, which means you too can build an online business that attracts their attention. The world awaits! If you want more information, watch the video below!
(If you still have questions about Solo Build It ask them here)
If I can build a successful website, you can too!

Home
>> How I built this Site